Menus at The Ranchers Club
Stillwater's favorite steakhouse, The Ranchers Club serves Oklahoma-grown produce and meat from well-known local suppliers including Clear Creek Monastery, Honey Hill Farm and the NoName Ranch. In addition to steaks, Ranchers Club menus feature fresh seafood and poultry, classic salads and side dishes and vegetarian selections.
Click on the links below to download the corresponding menu.
Now offering curbside pick-up and delivery Thursday - Saturday 5:30pm - 8pm!
To order, please call (405) 744 - 2333 or order online.
Carry-Out Menus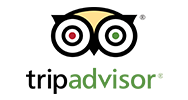 "Absolutely delicious and superb service"

Made reservations on Open Table with special request table and were immediately seated according to our request. This is run by OSU hotel/restaurant administration students and it is a stellar experience. Starting with the warm napkins (!), perfect service - they don't hover but are there when you need something.

- PJ B

"Great Steak with Western Flair"

This is a great lunch or dinner for a couple or for friends. It is a fair place to bring the family. Chef-prepared food is excellent and portions are very good. But prices are mid-range and is a $15 lunch and $30 dinner. Art work from local ranches decorate the place. Good eats.

- Greg S

"Perfect Place to Celebrate Special Occasions"

We made reservations for this restaurant to celebrate our son's birthday. We requested a nice quiet table. I was surprised it was part of the college property. The service was excellent, the food hot and steak perfect and my martini was perfect. We had a very nice evening and would do tis again.

- GigiBlogger

"Will be back"

Very convenient on the OSU campus. The decor is both attractive, appropriate, and tasteful and true to its Ranchers Club name. Our server was a delightful OSU student who was friendly and accommodating. The food was wonderful.

- Jjchris