Resources
The Atherton Hotel at OSU
www.athertonhotelatosu.com
The Atherton Hotel at OSU is a delightful full-service inn that has been the gathering place for dignitaries, alumni, campus visitors and families since 1950. The hotel pays tribute to its history through its classic elegance, while also affording guests the comforts and conveniences of today's amenities. The Atherton Hotel is located in Oklahoma State University's Student Union.
Historic Hotels of America®
www.historichotels.org
The Atherton Hotel at OSU is proud to be designated as a member of the Historic Hotels of America®. Part of the National Trust for Historic Preservation®, the program identifies quality hotels that have faithfully maintained their historic integrity, architecture and ambiance.
Persimmon Ridge Management, LLC
Persimmon Ridge Management, LLC, The Atherton Hotel at OSU and The Ranchers Club entered into a partnership agreement in 2012. The owner of Persimmon Ridge– an OSU alumni – is honored to oversee the management of such an historic hotel property and restaurant.
Oklahoma State University
www.okstate.edu
Established in 1890, OSU is Oklahoma's only university with a statewide presence. Its teaching, research and graduates impact the state and the world. The first graduating class in 1896 numbered six. Now about 5,000 students receive diplomas annually.
OSU Student Union
http://union.okstate.edu
Considered the largest student union in the world, this building is connected to The Atherton Hotel and offers our guests an array of services. Among the OSU Student Union's offerings: banking/ATMs, post office, casual food court, shopping, hair salons, travel agency, meeting rooms, Campus Life offices and the Student Services Center.
OSU Athletics
www.okstate.com Tradition rich, the Oklahoma State University athletics program is know as being tradition rich and as a winner in men's and women's sports across the board. Schedules and ticket information are available on this link.
OSU Alumni Association
www.orangeconnection.org
Organized in 1897, the OSU Alumni Association creates and maintains connections for life between Oklahoma State University and its alumni.
YouTube
Stillwater Newspress
The Ranchers Club cowboys up - branding the finest dining in Stillwater
NEWSOK
Gardens are in full bloom at Oklahoma State University
Stillwater Living Magazine
Rancher's Club claims a new 'steak' in the marketplace
Brides of Oklahoma
The Rancher's Club is a featured caterer for Brides of Oklahoma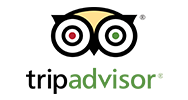 "Absolutely delicious and superb service"

Made reservations on Open Table with special request table and were immediately seated according to our request. This is run by OSU hotel/restaurant administration students and it is a stellar experience. Starting with the warm napkins (!), perfect service - they don't hover but are there when you need something.

- PJ B

"Great Steak with Western Flair"

This is a great lunch or dinner for a couple or for friends. It is a fair place to bring the family. Chef-prepared food is excellent and portions are very good. But prices are mid-range and is a $15 lunch and $30 dinner. Art work from local ranches decorate the place. Good eats.

- Greg S

"Perfect Place to Celebrate Special Occasions"

We made reservations for this restaurant to celebrate our son's birthday. We requested a nice quiet table. I was surprised it was part of the college property. The service was excellent, the food hot and steak perfect and my martini was perfect. We had a very nice evening and would do tis again.

- GigiBlogger

"Will be back"

Very convenient on the OSU campus. The decor is both attractive, appropriate, and tasteful and true to its Ranchers Club name. Our server was a delightful OSU student who was friendly and accommodating. The food was wonderful.

- Jjchris